Overview
Table of Contents
Berger Montague is investigating a potential class action lawsuit on behalf of current and former employees who claim they were not paid overtime for the time spent donning and doffing safety gear, special uniforms, or other clothing required for their jobs.
What is "donning and doffing?"
According to the Fair Labor Standards Act ("FLSA"), which was established in 1938 to establish workers' rights, the term "donning and doffing" refers to the practice of putting on (donning) and taking off (doffing) protective gear, clothing, and uniforms.
In the case of specialty clothing, gear can take up to 20 minutes to put on and take off, and employers sometimes require employees to put on and take off their gear before and after work and at the start and end of meal breaks.
Examples of jobs that require special uniforms or safety gear include, but are not limited to:
Police officers
Firefighters
Military personnel
Doctors
Nurses
Waiters
Pilots
Construction workers
Heavy equipment operators
Road surveyors
Utility workers
Emergency responders
Tow truck drivers
Crossing guards
Parking attendants
Toll booth operators
Shipyard dock workers
Airport ground crews
Warehouse employees
Movers
Event security
Shopping cart retrievers
Park rangers
Power/processing plant workers
Laboratory workers
Healthcare workers
Chemical workers
Does "donning and doffing" only apply to clothing?
No. Donning and doffing applies to any pre- or post-work activities. For example, people who work with computers might be required to undergo lengthy log-in and log-out procedures at the start and end of every shift and during breaks, but they may not be paid for that time. Donning and doffing is also applicable to employees who are required to attend unpaid team meetings or undergo security checks before they can enter or exit a worksite.
Have donning and doffing class action lawsuits been successful?
Yes. In March 2016, a jury awarded plaintiffs $2.9 million in Tyson Foods Inc. v. Bouaphakeo et al. The class was made up of Tyson Foods employees working in a pork processing plant in Iowa. These employees must wear protective gear while preforming their jobs, however, many were not compensated for the time it took to don and doff the gear in the course of their workday.
In United Food & Commercial Workers Union, Local 1473 et al. v. Hormel Food Corp., the United Food & Commercial Workers Union, Local 1473 filed a class action on behalf of around 330 current and former employees of Hormel Food Corp.'s canning plant located in Beloit, Wisconsin.
The class action alleged that Hormel violated Wisconsin wage and hour laws by not paying workers for the time it took to don and doff their required clothing and equipment. Both the Wisconsin Supreme Court and Rock County Circuit Court ruled in the plaintiffs' favor, awarding the class $195,000 in monetary damages.
If you are a current or former employee who is required to don and doff safety gear or special uniforms for your job, contact Berger Montague. You may be able to file a lawsuit for your unpaid wages.
Do I have to pay to consult with an attorney?
We are happy to talk with you about your potential claims free of charge. If we decide to represent you in a lawsuit, we will enter into a written contingent fee agreement with you. A contingent fee agreement means we only get paid if we win, and that we will receive our fees from the amount paid by the Defendant in the case.
Please contact us to discuss the details of your case. You may:
Use the contact form on this page
Email

[email protected]

schedule a
free consultation
"*" indicates required fields
By clicking SUBMIT you agree to our Terms of Use and Privacy Policy and you are providing express consent to receive communications from Berger Montague via calls, emails, and/or text messages.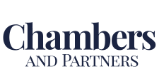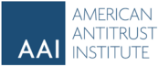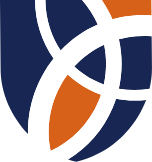 On the Cutting Edge of the Profession
Legal Intelligencer
Sign Up
For Our Newsletter