Overview
Table of Contents
If you have received unsolicited/unwanted calls or text messages on your cell phone from either telemarketers or debt collectors, you have specific rights under the Telephone Consumer Protection Act ("TCPA").
Successful litigation of a TCPA violation may not only compensate the person contacted, but also stop the harassing texts and calls.
The TCPA was passed by Congress in 1991 to restrict telemarketing calls, automatic telephone dialing systems, and artificial or prerecorded voice messages. In 1992, Congress created rules to implement the TCPA, including the requirement that companies who make telephone solicitations keep company-specific do-no-call lists.
In 2003, the Federal Communications Commission ("FCC") revised the TCPA to create a national Do-Not-Call registry. This registry covers all telemarketers (except for some nonprofits) and applies to both interstate and intrastate calls.
The most recent update to the TCPA was in 2012, when the FCC required telemarketers to:
Obtain written consent from consumers before robocalling them
No longer use an "established business relationship" as consent from consumers to robocall them
Provide an automated "opt out" mechanism during robocalls so consumers can immediately tell telemarketers to stop calling them
In general, a company must receive express written consent from an individual prior to contacting his or her cell phone. Many companies, however, violate the TCPA by sending unsolicited text messages or calls to cell phones for products or services without obtaining the necessary consent. Such text messages and phone calls are not only annoying, they are illegal.
Typical Telephone Consumer Protection Act violations include:
"Robo" calls (autodialed calls with an automated machine message)
Debt collectors for outstanding loans or debts that you are not responsible for
Telemarketers for products or services that you did not sign up for
Industries that have routinely violated the Telephone Consumer Protection Act include:
Student Loan Providers
Credit Card Companies
Debt Collectors
Home Security Systems
Payday Loan Companies
Factors that are important in litigating a Telephone Consumer Protection Act claim include:
You did not have a prior relationship with the business
You had a previous relationship with the business but have expressly revoked consent for them to contact you
You have proof of the contact or attempted contact by the business, this may include copies of a cell phone bills or transaction logs for the time period which these calls or texts occurred (these can typically be obtained through your cell phone's online account)
You have the content of the text message or voicemail left by the company
We invite anyone who has received, or continues to receive, these unsolicited text messages or calls to contact us.
If you have received unsolicited text messages or calls and want to see if we can assist you, please take our 3-minute survey. If you qualify, we will evaluate your potential TCPA claim for free.
Initial information that is extremely helpful to evaluate your potential claim includes:
Screenshots of text message(s) received
Screenshots of the phone call log showing number that contacted you
Saved voicemails from a company that contacted you

schedule a
free consultation
"*" indicates required fields
By clicking SUBMIT you agree to our Terms of Use and Privacy Policy and you are providing express consent to receive communications from Berger Montague via calls, emails, and/or text messages.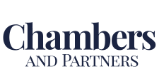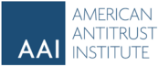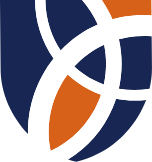 On the Cutting Edge of the Profession
Legal Intelligencer
Sign Up
For Our Newsletter