Overview
Table of Contents
Berger Montague is investigating potential class action lawsuits on behalf of current and former travel nurses who experienced unfair and illegal wage practices.
What is a travel nurse?
A travel nurse is a registered nurse ("RN") or licensed practical nurse ("LPN") who is hired to work in a specific location for a certain time period. In the United States healthcare industry, nursing shortages are a widespread problem. To combat this problem, many healthcare facilities contract with travel nursing agencies or companies for temporary nurses who work short-term assignments. Berger Montague has reason to believe that some of these healthcare facilities and staffing agencies are not paying their travel nurses a fair wage.
What kinds of wage violations are travel nurses experiencing?
Some of the unfair and illegal wage practices that traveling nurses encounter include:
No overtime pay when working more than 40 hours per week
No uninterrupted meal and rest breaks, as required by state laws
No pay for work done off the clock
No pay for traveling to training courses
No pay for time spent taking training courses
Having their requests for overtime approval turned down even though they already worked the extra hours
Not receiving their wages after being fired or resigning
One of the main reasons travel nurses aren't being paid fairly is because of lengthy shift handoffs. In nursing, a handoff is when an RN or LPN who is ending her shift provides the nurse who is relieving her with important information about the patients they'll be treating. While there is usually a 30 minute overlap between shifts to accommodate handoffs, some handoffs take much longer than 30 minutes.
Additionally, nurses might not be able to begin the handoff process right away, which causes the nurse whose shift is ending to work off the clock for an even longer period of time. All of this can leave RNs and LPNs with hours of unpaid time.
If you are a current or former traveling nurse who experienced unfair or illegal wage practices, contact Berger Montague. You may be able to file a class action lawsuit.
Which organizations are you investigating?
We are interested in speaking with current or former travel nurses who have worked with the following healthcare facilities and travel nursing agencies. This is not an exhaustive list – we believe other organizations may be underpaying their travel nurses:
360 Healthcare Staffing
Advance Nursing
AMN Healthcare, Inc. "AMN"
Jackson Nurse Professionals
Kaiser Permanente
MedPro Healthcare Staffing
Mission Hospital
Professional Case Management
St. Mary's Medical Center
trustaff
Valley View Medical Center
Have similar lawsuits been filed before? Yes.
Berger Montague has a current lawsuit pending against AMN and Kaiser in the U.S. District Court for the Northern District of California. The lawsuit alleges that the organizations violated California wage and hour laws by failing to pay travel nurses for overtime work and requiring them to skip their state-mandated meal and rest breaks.
On July 5, 2018, the Court granted class certification. The case is titled Robert Shaw, et al. v. AMN Healthcare, Inc. et al.
Do I have to pay to consult with an attorney?
We are happy to talk with you about your potential claims free of charge. If we decide to represent you in a lawsuit, we will enter into a written contingent fee agreement with you. A contingent fee agreement means we only get paid if we win, and we will receive our fees from the amount paid by the Defendant in the case.
About Berger Montague
Berger Montague is a full-spectrum class action and complex civil litigation firm. The firm has been recognized by courts throughout the country for its ability and experience in handling major complex litigation.
The lawyers who comprise our Employment & Unpaid Wages Group work tirelessly to safeguard the rights of employees and devote all of their energies to helping our firm's clients achieve their goals. Our attorneys' understanding of federal and state wage and hour laws allows them to develop creative strategies to vindicate our clients' rights and help them secure the compensation to which they are entitled.

schedule a
free consultation
"*" indicates required fields
By clicking SUBMIT you agree to our Terms of Use and Privacy Policy and you are providing express consent to receive communications from Berger Montague via calls, emails, and/or text messages.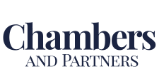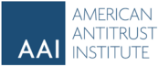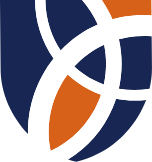 On the Cutting Edge of the Profession
Legal Intelligencer
Sign Up
For Our Newsletter