Overview
Table of Contents
On June 24, 2022, plaintiff Rebecca Smith filed a complaint against UnitedHealth Group, Inc. and its wholly owned subsidiaries (collectively, "United"), the administrator of her self-funded health insurance plan for breach of fiduciary duties under the Employee Retirement Income Security Act of 1974 ("ERISA"). The case is being litigated in the United States District Court for the District of Minnesota and captioned Smith v. UnitedHealth Group, Inc., et al., No. 22-cv-01658 (D. Minn.).
The plaintiff alleges that United has illegally taken hundreds of millions annually from employer-sponsored, self-funded health plans like the one that covers Ms. Smith through a self-dealing practice called "cross-plan offsetting." United acts as the claim administrator of the self-funded plans and makes benefit payments from self-funded plan assets consisting of employer and employee contributions.
United also acts as the claim administrator for its fully insured plans and makes benefit payments from its own assets under insurance policies purchased from United by the plans. Cross-plan offsetting occurs when United redirects self-funded plan benefit payments owed to a non-Network provider into its own pocket to recover an alleged overpayment it caused one of its fully insured plans to make to the same provider, in violation of ERISA's loyalty and prohibited transaction provisions. Smith alleges that this self-interested policy allows United to collect unreasonable fees for itself while injuring the self-funded plans by depleting their assets and injuring plan participants by failing to pay covered claims.
Plaintiff alleges that ERISA requires United, when acting as a fiduciary, to act "solely in the interest of the participants and beneficiaries" of the plan it is administering and "for the exclusive purpose of: (i) providing benefits to participants and their beneficiaries; and (ii) defraying reasonable expenses of administering the plan." Furthermore, ERISA prohibits United from dealing with plan assets in its own interest or for its own account, and from representing both sides of a transaction between a plan and another party, including another plan to which it is a fiduciary. Furthermore, under ERISA, United also may not cause a plan to transfer plan assets to a party in interest or to pay itself unreasonable compensation. Finally, when administering claims, United is required to give participants and beneficiaries a full and fair review of their benefit claims in accordance with regulations issued by the Secretary of Labor. Ms. Smith alleges that every single one of these provisions are violated by United when it engages in cross-plan offsets.
This lawsuit is brought on behalf of all persons in the United States who were covered under an ERISA self-funded plan administered by United, who had at least one claim processed by United with a benefit amount identified that was due and owing to a non-Network provider whose claims were not paid in full by United because United withheld it and applied some portion of the covered amount toward an alleged overpayment by a different plan.
STATUS OF THE LITIGATION
On May 4, 2023, the district court granted the defendants' motion to dismiss, holding that the plaintiffs lacked Article III standing, Smith v. UnitedHealth Group, Inc., et al., 2023 WL 3855425 (D. Minn. May 4, 2023), and plaintiffs filed a Notice of Appeal on June 6, 2023.
Karen L. Handorf and Julie S. Selesnick of Berger Montague PC represent Ms. Smith and the proposed class.
Meet The Team
[ View Bio ]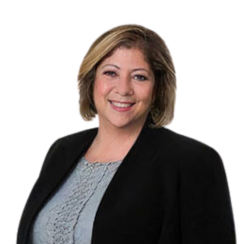 [ View Bio ]

schedule a
free consultation
"*" indicates required fields
By clicking SUBMIT you agree to our Terms of Use and Privacy Policy and you are providing express consent to receive communications from Berger Montague via calls, emails, and/or text messages.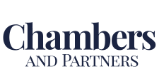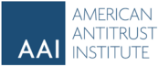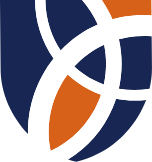 On the Cutting Edge of the Profession
Legal Intelligencer
Sign Up
For Our Newsletter