Overview
Table of Contents
Berger Montague is investigating a potential class action lawsuit on behalf of current and former park rangers who claim they were not paid overtime.
About the case
The Fair Labor Standards Act of 1938 ("FLSA") regulates the manner in which full-time and part-time workers in the private sector and in federal, state, and local governments must be paid. The statute defines certain employment-regulated activities as compensable and sets parameters for both regular and overtime wages.
In Perez v. THE CITY OF NEW YORK, No. 15-315, several active and former Assistant Urban Park Rangers employed by New York City's Department of Parks & Recreation allege that they were not paid in accordance with the FLSA's guidelines, including time spent donning and doffing their uniforms.
On August 2, 2016, the 2nd Circuit in this case ruled that the uniforms were worn mainly for the employer's benefit because they were needed to carry out law enforcement duties. Therefore, the time spent putting on and taking off uniforms should be compensated.
City park rangers are employed to perform a range of public services in city parks. Typically those services include:
Providing directions and other information to people seeking to use parks or pools
Providing assistance to people involved in accidents or who may be victims of unlawful activity
Implementing crowd control procedures at special events
Providing safety and educational information to the public
Issuing summons to or arresting people suspected of unlawful conduct
State and federal park rangers typically perform the following services in state and national parks, respectively:
Protecting and supervising designated outdoor areas
Patrolling the grounds to make sure campers, hikers, and other visitors are following the rules and do not disrupt the natural environment or fellow guests
Giving guided tours or presentations of parks
Working in the visitor center, providing guests with maps and pointing out areas of interest as well as areas that are off-limits
Conducting search-and-rescue missions
Initiating conservation efforts
Helping fight fires and enforce the law
Are park rangers at the city, state, and federal levels all entitled to overtime pay?
Yes. Federal law 29 C.F.R. § 541.3 states:
"The section 13(a)(1) exemptions and the regulations in this part do not apply to manual laborers or other 'blue collar' workers who perform work involving repetitive operations with their hands, physical skill and energy. Such nonexempt 'blue collar' employees gain the skills and knowledge required for performance of their routine manual and physical work through apprenticeships and on-the-job training, not through the prolonged course of specialized intellectual instruction required for exempt learned professional employees such as medical doctors, architects and archeologists…The section 13(a)(1) exemptions and the regulations in this part also do not apply to…park rangers…regardless of rank or pay level."
If you are a current or former park ranger who did not receive overtime pay, contact Berger Montague. You may be able to file a lawsuit for your unpaid wages.
Do I have to pay to consult with an attorney?
We are happy to talk with you about your potential claims free of charge. If we decide to represent you in a lawsuit, we will enter into a written contingent fee agreement with you. A contingent fee agreement means we only get paid if we win, and that we will receive our fees from the amount paid by the Defendant in the case.
Please contact us to discuss the details of your case. You may:
Use the contact form on this page
Email

[email protected]

schedule a
free consultation
"*" indicates required fields
By clicking SUBMIT you agree to our Terms of Use and Privacy Policy and you are providing express consent to receive communications from Berger Montague via calls, emails, and/or text messages.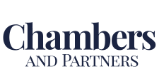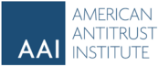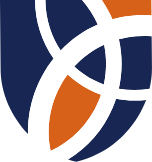 On the Cutting Edge of the Profession
Legal Intelligencer
Sign Up
For Our Newsletter