Overview
Table of Contents
Berger Montague is investigating a potential class action lawsuit on behalf of current and former police officers who claim they were not paid overtime.
About the case
Several police departments have been faced with class action lawsuits for allegedly failing to properly compensate their police officers for their overtime work. Under the Fair Labor Standards Act ("FLSA"), police officers are entitled to overtime pay, although there is an exception for how they earn it.
Most people receive overtime pay when they work for more than 40 hours a week. Since police officers are usually required to work in 12- or 24-hour shifts, their overtime pay system is different. Police officers do not earn overtime until they've worked 171 hours, although this number may fluctuate depending on how their department defines "work periods."
If your work period is 28 days, you must work 171 hours before receiving overtime.
If your work period is 14 days, you must work 86 hours before receiving overtime.
If your work period is 7 days, you must work 43 hours before receiving overtime.
Police officers should also be paid for "off-the-clock work," including:
Filling out paperwork
Attending shift-change lineups
Maintaining take-home vehicles
Maintaining animals with the K-9 unit
Interviewing witnesses
Attending volunteer assignments
Additionally, officers should be paid for "on-call" work, when they are off duty but still required to answer calls and report to crime scenes if necessary.
Police departments are allowed to offer compensatory time instead of overtime pay, but there must be an express agreement between the department and the officer to offer comp time instead of overtime. If you are a current or former police officer who is working off the clock, not being paid for "on-call" work, or receiving comp time instead of overtime, contact Berger Montague. You may be able to file a lawsuit for your unpaid wages.
Do I have to pay to consult with an attorney?
We are happy to talk with you about your potential claims free of charge. If we decide to represent you in a lawsuit, we will enter into a written contingent fee agreement with you. A contingent fee agreement means we only get paid if we win, and that we will receive our fees from the amount paid by the Defendant in the case.
Please contact us to discuss the details of your case. You may:
Use the contact form on this page
Email

[email protected]

schedule a
free consultation
"*" indicates required fields
By clicking SUBMIT you agree to our Terms of Use and Privacy Policy and you are providing express consent to receive communications from Berger Montague via calls, emails, and/or text messages.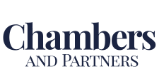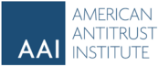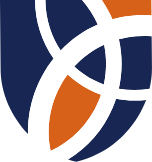 On the Cutting Edge of the Profession
Legal Intelligencer
Sign Up
For Our Newsletter