Overview
Table of Contents
Berger Montague is investigating the possibility that strike and lockout replacement agencies are not paying replacement workers for their travel time to and from company worksites and across picket lines.
What are strike and lockout replacement agencies?
Strike and lockout replacement agencies are businesses that provide unionized employers with temporary staffing if their permanent employees are on strike or lockout. These agencies are also called:
strike staffing companies
strike-busting agencies
labor staffing companies
temporary workforce companies
union-busting agencies
replacement staffing companies
Some examples of strike and lockout replacement agencies include:
Strom Engineering Corporation
J.R. Gettier & Associates, Inc. (also called Gettier Staffing Services, Inc.)
AFIMAC
Huffmaster
Echelon Staffing Solutions
MADI
PMG
HealthSource Global Staffing
TeamWorks USA
Gora Staffing
U.S. Nursing
Modern Staffing and Security
STS Staffing and Temporary Services
Modern Industrial Services, Inc.
Why do companies hire strike-busting agencies?
Typically, companies with employees who are union members hire strike-busting agencies. When a company and its unionized employees cannot agree on contract terms, there is a chance a strike or lockout will occur.
In the event of a strike or lockout, companies will often hire replacement staffing agencies to provide a non-unionized temporary workforce. This puts pressure on union workers to accept a company's demands and also keeps the company's operations running.
What is the difference between a strike and a lockout?
A strike is when a group of employees refuses to work as a form of protest, typically in an attempt to gain a concession or concessions from their employer.
A lockout is when an employer initiates a temporary work stoppage or denial of employment during a labor dispute. In both cases, employers can hire replacement workers to keep their company running.
What is a replacement worker?
Replacement workers are people hired to fill the roles of company employees who are unable to work due to a strike or lockout. They are sent from workplace to workplace by strike replacement companies.
Replacement workers are often limited in their ability to organize and advocate for their rights because of the temporary and transient nature of replacement work. Instead, without job security, the ability to organize, or access to labor protections that are traditionally associated with permanent positions, replacement workers are placed at the mercy of strike staffing agencies and companies whose priorities center on ensuring continuity of their own operations, frequently at the expense of the work conditions and basic rights of the replacement workers.
In addition, replacement workers, who are typically hired from outside the community where a lockout or strike occurs and who are in need of hourly work to support themselves and their families, are often pitted against the union employees they are replacing.
Does this impact me?
If you are a replacement worker who was not paid for required travel time in company-provided vehicles and across picket lines in the past three years, please contact us for a free and confidential evaluation of your claims. We are happy to speak with you about your potential claims on a confidential basis free of charge. Please contact us at 215-875-3033.
Meet The Team

schedule a
free consultation
"*" indicates required fields
By clicking SUBMIT you agree to our Terms of Use and Privacy Policy and you are providing express consent to receive communications from Berger Montague via calls, emails, and/or text messages.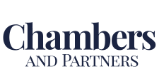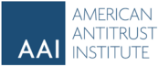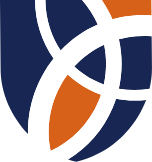 On the Cutting Edge of the Profession
Legal Intelligencer
Sign Up
For Our Newsletter