Overview
Your credit report is one of the most valuable sources of information that lenders will use to determine your creditworthiness. As such, credit reporting agencies are required to maintain accurate credit reports.
Table of Contents
Your credit report is one of the most valuable sources of information that lenders will use to determine your creditworthiness. As such, credit reporting agencies are required to maintain accurate credit reports.
Unfortunately, credit reporting agencies will often make mistakes and errors that can cost consumers financially and emotionally. When this happens, you may need to take legal action against them. Find out whether a class action lawsuit is appropriate when you contact a credit report lawyer at Berger Montague for legal guidance and support.
What Is a Class Action Lawsuit?
A class-action lawsuit is a type of legal proceeding where a single plaintiff or a small group of plaintiffs file a lawsuit. In a credit reporting case, the goal is to recover compensation for everyone affected by the credit bureau's illegal or negligent conduct, not just an individual person or the small group of people who filed the lawsuit.
Class action lawsuits are often one of the few ways people can pursue their cases. When individual plaintiffs attempt to pursue their cases separately, the legal costs can quickly become insurmountable. If a class-action lawsuit is successful, the settlement or judgment awarded will be divided among all the members of the class equitably.
Amounts recovered in class-action lawsuits can be paid out in a variety of ways. Sometimes, they are paid out in equal amounts to all class members. Other times, they are paid out differently to different people who may have been harmed in different ways.
Each party's recovery will be evaluated to determine whether to fairly compensate them from the total settlement approved by the judge.
When Might You File or Join a Class Action Lawsuit Against a Credit Reporting Agency
Credit reporting agencies are responsible for the information contained in your credit report and background checks. When there is inaccurate or misleading information on your credit report or background check, it could have a devastating impact on your life. Some of the more common ways your life could be affected due to wrong or false information on your credit report include:
False arrests, charges, or convictions of a criminal offense
Information that is not yours, resulting in your report falsely showing that you opened up lines of credit, purchased homes, gained tenancy, or opened up utility service accounts in your name without your consent
Losing job opportunities, housing opportunities, and financial partnerships due to inaccurate information on your credit report
Suffering emotional distress and trauma from false reporting or someone else's information being on your report
Being forced to pay exorbitant deposit fees or interest when obtaining credit after being victimized by identity theft or credit reporting errors
Dealing with considerable financial losses that come with credit report errors, including accounts being sent to collection agencies and penalties for inaccurate or false information
If your life has been turned upside down after learning that your credit report or background check contained inaccurate or false information, it is important that you take steps to address these errors as soon as possible. However, it is also important to take steps to hold negligent credit reporting bureaus accountable.
Common Mistakes Credit Reporting Agencies Make
Credit reporting agencies can make seemingly endless mistakes. They are handling vast quantities of data on virtually every adult in the United States, often using outdated and old computer systems.
However, due to the fact that credit reports and background checks can have such an important impact on people's lives, the law provides them with few excuses for their mistakes and errors.
There are some types of credit reporting mistakes made more frequently than others by credit reporting bureaus. Some of the most common include incorrect personal information, misreporting someone as deceased, inaccurate reporting, and management issues.
Incorrect Personal Information
One of the top mistakes made by credit bureaus, including TransUnion, Experian, and Equifax, are inaccurate reports that include the wrong personal information. Some of these mistakes could include:
The wrong name
The wrong phone number
The wrong address
Inaccurate accounts as opened through identity theft
Mixing up consumers' information due to similar or same names
If you have any of the above on your credit report, it makes sense to seek assistance. Having wrong information or someone else's information on your credit report can be a sign of identity theft or of the credit reporting bureaus mixing your information with someone else's information.
Misreporting Someone as Deceased
There are a few ways in which you could accidentally be reported as deceased on your credit report. Being reported as dead generally means no one will give you credit. For example, when you apply for credit using your own information, the creditors assume that you are attempting to commit identity theft by using a dead person's information.
Misreporting someone as deceased can happen in a variety of ways. Sometimes, the error stems from your current creditors, who may mistakenly report that you have died to a credit bureau. This can happen, for example, if you are a joint account holder with someone else, such as a spouse, and your spouse has died.
Alternatively, it could be the result of a data processing error by either your creditor or one of the credit bureaus. Many banks, credit card companies, and credit reporting bureaus consult data from the Social Security Administration (SSA) about who has made claims for death benefits. The SSA's Death Master File contains all kinds of information about people who the SSA believes are dead.
Unfortunately, when creditors and credit bureaus attempt to cross-reference this information, they often make mistakes. So, you may be misreported as dead simply because you have a similar name, date of birth, address, or Social Security number to someone who died.
Incorrect Reporting and Management Issues
Credit reporting bureaus also have trouble with inaccurate reporting and data management issues, such as:
Other peoples' information being included on a consumer's credit report
Debts being listed multiple times
Debts being listed with different names
Being reported as the owner of an account as opposed to an authorized user
Closed accounts being reported as open
Inaccurate reports of accounts being late or delinquent
Inaccuracies in the dates of the opening of the account, the last payment date, and the date the account was first listed as delinquent
Accounts being listed with inaccurate balances
Accounts being listed with incorrect credit limits
Reinsertion of incorrect information after mistakes have already been corrected
Accounts appearing multiple times with different creditors
Falsely reporting consumers as having filed for bankruptcy
Misreporting the status of debts after a bankruptcy
Attempting to Resolve Issues With Credit Reporting Bureaus
When you first learn that there is a problem with your credit report, you can reach out to a credit report lawyer for help dealing with credit reporting bureaus. In dealing with the credit reporting bureau, the goal is to get the inaccurate information removed and corrected to accurately reflect your credit score and background check.
However, credit reporting agencies have been known to refuse to make changes or delay correcting inaccurate information. When this happens, you may have no other choice but to move forward with a class-action lawsuit with help from a reputable credit report lawyer.
The Fair Credit Reporting Act (FCRA) regulates credit reporting agencies and mandates that credit bureaus possess civil liability when they provide false or incorrect reports. The FCRA allows victims to obtain financial compensation if their consumer rights have been violated, in addition to correcting their mistakes.
Why Choose Berger Montague for Your Credit Report Class Action Lawsuit?
Berger Montague is an elite legal team of consumer protection and class action attorneys who are nationally recognized for their ability to handle major complex litigation. We have 50 years of experience and over 65 lawyers representing clients in offices throughout the United States, and we have an outstanding record of success.
Since 1970, we have recovered over $36 billion in settlements and verdicts for our clients in precedent-setting individual and class action cases, and we are pioneers in the use of class actions in antitrust and securities litigation.
Our work in the areas of credit reporting and background checks ensures that credit reporting agencies access, gather, and process personal information in a fair and law-abiding way and protect consumers whose rights and privacy have been violated.
We are extremely experienced in Fair Credit Reporting Act violations, and we help consumers understand their rights to compensation when their credit reports show false information.
Get in Touch With a Credit Report Lawyer Today
If you are interested in learning more about whether you have the right or opportunity to join or file a class-action lawsuit against a credit reporting bureau, you have come to the right place.
Our dedicated credit report lawyers at Berger Montague can help you get justice. We work on a contingency fee basis, meaning you pay no out-of-pocket attorney fees unless and until we win your case. Under the Fair Credit Reporting Act, the other party will pay for your litigation costs if we win your case.
Learn more about this type of litigation with our class action FAQ. When you're ready, fill out our convenient contact form or call us to schedule your no-cost, risk-free consultation and find out what legal options may be available to you. We have offices in Philadelphia, Washington, D.C., Minneapolis, and San Diego.

schedule a
free consultation
"*" indicates required fields
By clicking SUBMIT you agree to our Terms of Use and Privacy Policy and you are providing express consent to receive communications from Berger Montague via calls, emails, and/or text messages.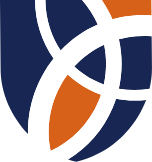 On the Cutting Edge of the Profession
Legal Intelligencer