Recovering your credit after being the victim of identity theft is a long and challenging process. Fortunately, the Fair Credit Report Act (FCRA) gives consumers the right to correct inaccuracies in their credit reports and to recover money damages for misreporting.
The Seattle identity theft lawyers at Berger Montague have years of experience helping identity theft victims restore their financial reputations. We can hold the liable party responsible and pursue damages on your behalf in a lawsuit.
You Need an Experienced Identity Theft Lawyer in Seattle
Identity theft is a complex area of law that presents unique challenges for consumers. Victims may not discover the erroneous activity until they need to use their good credit. By the time the identity theft is found, the damage to their report and good name may take years to restore.
When you need to reclaim your good standing, a Seattle identity theft attorney can help expedite the process. At Berger Montague, we will:
Assist you in filing necessary reports with the Federal Trade Commission and the Seattle police
Assist you in disputing accounts that do not belong to you with credit bureaus and creditors
Assist you in getting money back for charges you did not initiate
Assist you in filing lawsuits against credit bureaus that reported incorrect information on your credit reports
Help you freeze your credit report to stop the theft from continuing
Help you freeze your accounts
Advise you of your legal rights and present various solution-based methods
Identity theft is difficult to prove. Police investigations typically lack the necessary resources to obtain the evidence financial institutions need to clear credit report errors. Our consumer protection firm has access to experts and resources required to achieve the best possible result in your identity theft claim.
Many of our clients are pleasantly surprised to learn that their cases can be worth substantial amounts of money. While victims of identity theft often believe that only the person who stole their identity can be held liable, in reality, the fault for identity theft often also lies with creditors and credit bureaus, who failed to have appropriate safeguards in place.
Potential Remedies for Identity Theft Under the Fair Credit Reporting Act
Every identity theft case is different and may be subject to varying remedies. In many cases, the FCRA provides a means of relief for victims. An experienced attorney will evaluate your case for all liable parties, which may include:
Creditors
Financial institutions
Employers
Identity thieves
Potential remedies and the amount of money you can recover for identity theft will depend on the amount of harm suffered. The most common monetary damages include:
Actual damages, i.e. compensation for financial losses
Emotional distress damages, i.e. compensation for emotional distress and anxiety
Statutory damages of up to $1000 per violation
Punitive Damages
Attorneys fees and costs
If you or a loved one have been the victim of identity theft, speak to a knowledgeable lawyer to determine the best remedies for your particular set of circumstances.
You May Not Have Experienced Identity Theft After All
Unfortunately, most people don't realize they've become a victim of identity theft until they're ready to make a big life decision, such as obtaining a mortgage or applying for a new job. They get results back from credit reports and background checks that show errors, immediately leading them to believe someone stole their identity.
Identity theft is frightening for consumers, and it is a legitimate threat. However, more often than not, credit reporting and background check errors are not due to identity thieves. Rather, they are due to the negligent methods of credit reporting agencies and background check companies.
Determining the true cause of the situation is best left to a lawyer. We can investigate the issue and get to the bottom of it, assigning liability and holding the at-fault party responsible for the losses you incurred as a result of the errors.
Grounds for Filing a Seattle Identity Theft Lawsuit
Identity theft affects millions of people each year. According to the Department of Justice, identity theft consists of any crime committed by using the personal information of another for economic gain. There are several types of identity theft, including:
Financial identity theft: the most common form of identity theft is financial, usually involving:

Fraudulent accounts under your Social Security number
Stolen bank funds
Fraudulent use of your credit card or new accounts opened without your knowledge

Child identity theft: Criminals may use the Social Security number and other information of minors to open fraudulent accounts or gain government benefits
Medical identity theft: Medical identity theft often involves using your information and insurance benefits too:

Obtain medical treatment
Purchase medical supplies
Fill prescriptions
Enter into medical trials

Synthetic identity theft: Instead of stealing one individual's identity to secure a loan or credit card, synthetic identity theft combines the personal information of a number of people into one fake profile. Usually, synthetic identity theft affects individuals who rarely use their Social Security numbers (e.g., minors, elderly)
Criminal identity theft: When arrested individuals provide fake names and other personal information to law enforcement, you could be fraudulently linked to a bench warrant or court summons. Having a criminal background erroneously tied to your personal data can take have devastating results (e.g., loss of professional license, refusal of housing)
Identity theft can impact you for a lifetime. Our identity theft lawyers in Seattle can determine the extent of what happened to you and how to go about fixing the harm that an identity thief caused.
Identity Theft Can Cause Significant Long-Term Harm
When you become the victim of identity theft, the financial toll can be overwhelming. Restoring your credit and monetary well-being can take years. In addition, the damaging consequences of identity theft can infiltrate every other aspect of your life.
Some unexpected ways identity theft can harm you include:
Loss of job prospects (i.e., failing a background check due to bad credit history or criminal activity)
Inability to obtain a mortgage or being subject to a higher rate
Inability to obtain a loan or credit card or receiving unfavorable terms
Wrongfully being declared deceased
Trouble with the IRS (e.g., tax bills, state or federal audit)
Loss of your professional license
Rejection of security clearances
Higher rates for insurance
Denial of government benefits
Criminal and civil legal consequences (e.g., arrested for murder, judgments from creditors)
Medical consequences (e.g., misdiagnosis, wrong medication, mistreatment)
Rejection of financial aid and scholarship applications for higher education
Victims of identity theft can suffer from long-term anxiety, causing an array of emotional and mental consequences. A recent survey showed that 7% of identity theft victims felt suicidal. The majority of victims confessed to experiencing panic attacks and sleep disturbances.
Our Seattle identity theft attorneys can ensure that your mental and emotional damages are compensated by the liable party.
Identity Theft Is on the Rise
Several factors have contributed to rising identity theft crimes. Advancing technologies have made obtaining our private information easier. Large-scale data breaches have given criminals access to our Social Security numbers and bank card information.
According to recent statistics based on a study assessing the risk of identity theft:
Data breaches have increased by over 44%
Nearly 200 million Social Security numbers have been exposed
Credit card exposure is up by 88%
The exposure of personal records has increased by 389%
As a remedy, popular e-commerce companies are adopting two-step verifications to protect user accounts. Credit card companies and banks may send you to push notifications through text if a charge to your account seems fraudulent. Despite these measures, one out of every 15 people over 16 years old experiences identity theft each year.
A Seattle Identity Theft Attorney Can Advise You of the Warning Signs
Most Americans fail to discover their identity has been stolen until they experience significant financial or criminal consequences. In many cases, victims may not realize their personal information has been fraudulently used for years. Some common warning signs of identity theft include:
Unfamiliar accounts on your credit report
Personally identifying information on your credit report that does not belong to you, such as:

Different names, or name variations you have never used
Addresses where you have never lived
Incorrect date of birth
Wrong Social Security number, or multiple Social Security numbers
Tax Identification Numbers that do not belong to you

Inquiries from companies with whom you have never done business
Inquiries from companies from whom you never applied for credit
Unfamiliar account charges (i.e., small and seemingly insignificant withdrawals are the most common occurrence)
Unexpected IRS notices
Notification of data breaches
Rejected health plans due to inaccurate medical records
Unfamiliar prescriptions or treatments in your medical history
Calls from collection agencies and other debt collectors
If you've noticed one or more of these red flags, don't let it slide. It will cost you nothing to get a consultation with a Seattle identity theft lawyer.
Why We Are Your Best Legal Option
Whether it's identity theft or errors on background checks and credit reports, Berger Montague is the elite legal resource you need in your corner. With over 50 years of experience and 65 lawyers representing clients throughout the U.S., we've been helping to protect consumer rights with outstanding results.
Since 1970, we've secured over $36 billion in verdicts and settlements of individual and class action lawsuits. And we routinely win our clients more than $100,000 in settlements for cases involving credit reporting and background check errors. Our top-tier academic pedigrees, financial resources, and state-of-the-art technology make us the best FCRA firm in the country.
We know technology, privacy, and data breaches, and we are intimately familiar with federal, state, and local laws regarding identity theft and FCRA violations. You can feel confident knowing that with us on your side, you'll have your identity back, your personally identifying information fixed, and the liable party made responsible for your compensation.
Contact Berger Montague Today
At Berger Montague, we have a long track record of success. Our highly accomplished legal team is nationally recognized, and the credit bureaus' lawyers know us by name.
As part of our contingency fee agreement, our lawyers cost nothing to hire. We don't get paid unless and until we win your case. And we only take a percentage of your settlement or court award. We do not get paid at all if we lose your case. And per fee-shifting under the FCRA, the defense will cover attorney fees and litigation costs when we win.
If you or a loved one have fallen victim to identity theft, schedule a free consultation with an identity theft attorney in Seattle by calling us or contacting us online today.

schedule a
free consultation
"*" indicates required fields
By clicking SUBMIT you agree to our Terms of Use and Privacy Policy and you are providing express consent to receive communications from Berger Montague via calls, emails, and/or text messages.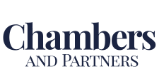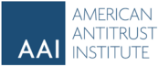 On the Cutting Edge of the Profession
Legal Intelligencer