Overview
Table of Contents
Berger Montague attorneys Shanon J. Carson and Jennifer P. Elwell have been appointed by the United States District Court for the District of Arizona to leadership positions in In re: Bard Implanted Port Catheter Products Liability Litigation, MDL No. 3081. The court appointed Mr. Carson to the Plaintiffs' Executive Committee and Ms. Elwell to the Plaintiffs' Steering Committee.
In August 2023, all lawsuits filed in federal courts nationwide alleging injuries caused by Bard implanted port catheters were consolidated before one federal court located in Phoenix, Arizona for discovery and pretrial proceedings. The defendants in these cases include C.R. Bard, Inc., Bard Access Systems, Inc., and Becton, Dickinson & Co. On September 19, 2023, the court began the case by issuing an order appointing the plaintiffs' leadership team.
The consolidated lawsuits involve personal injuries arising from Bard's alleged defective design, manufacture, and sale of implantable port catheter devices, including the Bard PowerPort® and other similar devices. The port catheter devices are an implantable vascular access device intended to provide repeated access to the vascular system for the delivery of medication including but not limited to chemotherapy, intravenous fluids, parenteral nutrition solutions, blood products, and for the withdrawal of blood samples.
Bard port catheters are surgically placed under the skin, typically in the chest, and consist of an injection port and a catheter. The injection port has a raised center where the needle is inserted. The plaintiffs allege that the devices are defective and prone to fracture and migration, and that they cause the collection of: (a) fibrinous blood products, thereby increasing the risk of thromboembolism; and (b) microbes and/or fungi, thereby increasing the risk of infection and sepsis. The plaintiffs allege that the device presents an unreasonable risk of life-threatening injuries such as hemorrhage, thromboembolism, serious infection and other injuries from infection such as sepsis, limb loss, organ failure or death, cardiac arrhythmia, severe and persistent pain, and perforations of tissue, vessels, and organs, as well as the need for surgeries to remove the defective device or fragments that fractured, resulting in pieces of the catheter becoming embedded in an artery, vein, or organ, and causing additional complications. It is also alleged that if a catheter dislodges from a chemo port, the medicine may pool beneath the skin, allowing tissue necrosis to occur.
The cases were consolidated because, as the court explained, all the cases "can be expected to share factual questions arising from allegations that defendants manufacture the catheter component of their port devices with a concentration of barium sulfate that is too high, which reduces the material integrity of the catheter" and causes serious injuries including catheter infection, fracture, and thrombosis. Over 50 lawsuits have already been filed and it is expected that thousands of additional lawsuits will be filed.
Berger Montague has been contacted by hundreds of individuals alleging injuries by Bard port catheters as well as from similar devices manufactured by other companies. "We are honored to represent our clients and we look forward to obtaining justice for them," said Shanon Carson, Executive Shareholder of Berger Montague. "If any person has been injured by a Bard port catheter device, they should contact us for further information, and we also encourage any person who has relevant information concerning the lawsuit to call us as well. We expect this litigation to move swiftly."
Please direct all inquiries to Berger Montague's Bard Port Catheter Litigation Team by email to [email protected] or by telephone at (215) 875-3072.
Berger Montague is investigating and prosecuting cases arising from alleged product defects in implanted port catheter products, causing patients to suffer serious injuries, additional surgeries, and extended hospital stays. It is alleged that port catheter manufacturers have known about the problems with the medical device but failed to provide adequate warnings and redesign their products to make them safer.
If you want to learn more about whether your injury may be eligible for recovery in a lawsuit, fill out the form on this page for a free evaluation by our legal team.
What is a Port Catheter?
Port catheters are devices that are surgically implanted under the skin and consist of two primary components: an injection port and a catheter. The catheter is a small flexible tube that is inserted into a blood vessel. Port catheters are intended to provide repeated and long-term access to the vascular system for patients requiring repeated medications, IV fluids, parenteral nutrition solutions, and blood products. The injection port has a raised center where the needle is inserted for medication delivery. These devices are commonly used to administer chemotherapy treatments.
Common injuries resulting from Port Catheter medical devices including, without limitation:
Catheter Fractures, Breaks, Dislodgements, and/or Disconnections
Infections
Thromboembolism or blood clots and related problems
About Port Catheter Lawsuits
Attorneys are filing lawsuits alleging that Bard Port Catheters were defectively designed and left patients vulnerable to catheter fracture, infection, blood clots, and other injuries. Allegations have been made that had the catheters been coated in a certain way, the risk of fracture, infection, and blood clots would be significantly reduced.
Defendants C.R. Bard, Inc., Bard Access Systems, Inc., and Becton, Dickinson & Co. are facing lawsuits over problems with certain implantable port catheters – and attorneys believe more cases can and will be filed.
Can I file a Port Catheter Lawsuit?
Any patient who suffered complications from an implanted port catheter, as well as a family member acting on their behalf, can learn whether the injury may be eligible for recovery in a lawsuit. To speak with Berger Montague on a confidential basis about an injury related to your Port Catheter, please contact us by filling out the form on this page. Your consultation with Berger Montague is free of charge. If we proceed with your claims, we will gather your relevant medical records and verify which device was used and the resulting injuries.
The time that each state allows you to file a lawsuit after you suffer an injury or discover it may be linked to a harmful product varies. If you believe you may have a claim, we encourage you to promptly reach out to the legal team at Berger Montague who can evaluate your case and determine if you have the right to recover damages.
FAQs
Are there any costs involved in my contacting Berger Montague for advice?
Berger Montague provides free confidential consultations. Should you decide to retain (hire) Berger Montague to represent you in your Port Catheter case, Berger Montague works on a contingency basis. This means that our law firm only receives compensation if your case is successful. If we are not successful with your case, you will not pay fees to Berger Montague.
What is a retainer agreement?
A retainer agreement is a contract between you and a law firm specifying the work that the law firm will perform and how the law firm will be compensated. As explained above, Berger Montague works on a contingency basis. The terms of this arrangement are set forth in the retainer agreement.
What kinds of damages can you claim in a Port Catheter Lawsuit?
There are significant costs that may be incurred from port catheter complications. The goal of a port catheter lawsuit is to obtain financial compensation for the harm a port catheter manufacturer caused you. The damages may include reimbursement for past and future medical expenses, wage loss while receiving treatment, and pain and suffering. When you speak to the legal team at Berger Montague, they will explain your legal rights and potential remedies against the port catheter manufactures.
How long would a case like this take to resolve?
At this early stage, it is too soon to estimate the timeframe of a port catheter lawsuit. Similar cases have taken anywhere from two (2) to four (4) years to resolve, and sometimes longer.
What is the contact information for Berger Montague's legal team working on the Port Catheter Lawsuits?
The Berger Montague legal team working on these cases can be reached at [email protected] or by using the form on this page. Thank you.
About Berger Montague
Berger Montague is a national law firm focusing on complex civil litigation in federal and state courts throughout the United States. For over half a century, Berger Montague has played lead roles in consequential, precedent-setting cases and has recovered over $50 billion for its clients and the classes they have represented. Berger Montague is headquartered in Philadelphia and has offices in Chicago, Minneapolis, San Diego, San Francisco, Toronto, Washington, D.C., and Wilmington, Delaware.
Meet The Team
[ View Bio ]
[ View Bio ]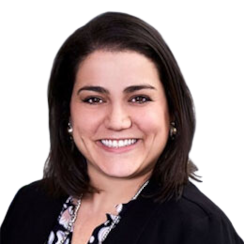 [ View Bio ]

schedule a
free consultation
"*" indicates required fields
By clicking SUBMIT you agree to our Terms of Use and Privacy Policy and you are providing express consent to receive communications from Berger Montague via calls, emails, and/or text messages.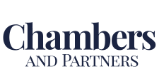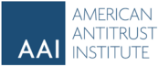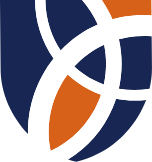 On the Cutting Edge of the Profession
Legal Intelligencer
Sign Up
For Our Newsletter