Overview
Case Number: No. 02-CV-0605
Practice Area: Securities Fraud & Investor Protection
Case Status: Settled
Settlement Amount: $35.7 million
Court: United States District Court for the District of Nevada
Table of Contents
Berger Montague served as co-lead counsel and obtained a $35.7 million settlement in this securities fraud lawsuit consisting of a $29.25 million cash settlement plus an additional $6,528,371 in dividends for a gross settlement value of $35,778,371. Led by Michael Dell'Angelo, this case was litigated in the United States District Court for the District of Nevada.
The plaintiffs agreed to this settlement with Kinross Gold Corporation, Kinross Gold U.S.A., Inc., and Kinam Gold, Inc. (the "Kinross Defendants"), on behalf of current and certain former shareholders of the $3.75 Series B Preferred Stock of Kinam (the "Preferred"). The settlement resolved a certified federal class action shareholder lawsuit over whether (1) the Kinross Defendants were liable for breach of contract for alleged violations of the express terms of the Preferred, and (2) Defendants Kinross and/or Kinross USA were liable for alleged breaches of their fiduciary duties to the shareholders of the Preferred in connection with the plaintiffs' claims.
At the time of settlement, the litigation was a certified class action for damages and equitable and declaratory relief, in which the plaintiffs sought redress for alleged breach of the contractual terms of the Preferred as set forth in Kinam's Articles of Incorporation (the "Charter"), i.e., a breach of contract by the Kinross Defendants, and for alleged breaches of fiduciary duties by Defendants Kinross and Kinross USA to the class for failing to pay at least fair value for the Preferred in the Tender Offer.
From Philip M. Pro of the U.S. District Court for the District of Nevada when awarding class counsel's fee in Brown v. Kinross, No. 02-605 (D. Nevada):
"I commend all of you for the work that you've put into it….all of you have done an excellent job and it has been a pleasure to have you in front of me."
If you are an investor and have questions about a potential securities fraud lawsuit, please contact Berger Montague.
About Berger Montague
Berger Montague is a national law firm focusing on complex civil litigation in federal and state courts throughout the United States. For over half a century, Berger Montague has played lead roles in consequential, precedent-setting cases and has recovered over $50 billion for its clients and the classes they have represented. Berger Montague is headquartered in Philadelphia and has offices in Chicago, Minneapolis, San Diego, San Francisco, Toronto, and Washington, D.C.
Meet The Team

schedule a
free consultation
"*" indicates required fields
By clicking SUBMIT you agree to our Terms of Use and Privacy Policy and you are providing express consent to receive communications from Berger Montague via calls, emails, and/or text messages.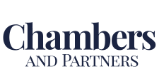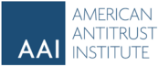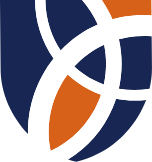 On the Cutting Edge of the Profession
Legal Intelligencer
Sign Up
For Our Newsletter