Overview
Case Number: No. 3:14-cv-03264
Practice Area: Antitrust
Case Status: Settled
Settlement Amount: $604,550,000.00
Court: United States District Court for the Northern District of California
Table of Contents
Berger Montague served as one of the lead trial counsel obtaining over $604.5 million in settlements on behalf of a class of direct purchasers of aluminum and tantalum electrolytic capacitors and film capacitors. After nearly a decade of hard-fought litigation, and two nearly completed trials in front of California juries, the plaintiffs ultimately obtained combined settlements totaling $604,550,000 for the class, representing an extraordinary recovery of 141.4% of the class's single damages as calculated by the class's expert. Chairman Eric L. Cramer and shareholder Josh Davis were key members of the trial team.
Capacitors are a fundamental component of electrical circuits that store electric charge and, as such, are ubiquitous in electronic devices. The plaintiffs alleged that nearly two dozen overseas manufacturers, with sprawling corporate families based almost entirely in Japan, colluded for over a decade in a conspiracy to fix prices for aluminum, tantalum, and film capacitors worldwide, including in the United States. The class purchases consisted of hundreds of thousands of different products. The challenged conduct included both formal and informal conspiratorial meetings and communications with anticompetitive exchanges occurring throughout Asia, Europe, and the U.S.
Shareholder Josh Davis, then working at his prior law firm (that was Lead Counsel in the matter), successfully briefed and argued dispositive motions on the Foreign Trade Antitrust Improvement Act and a motion on class certification. Cramer and Davis, and others from Berger Montague including shareholder Michael Kane, also worked closely with the plaintiffs' experts throughout two rounds of expert reports, depositions, and a "hot tub" style hearing ordered by the district court. Berger Montague also oversaw the trial team's affirmative and defensive expert witness preparation, helping to ready plaintiffs' experts to testify at both trials, and twice preparing to cross-examine nine separate defense expert witnesses.
Cramer deposed two of defendants' primary economist witnesses during the first trial which was aborted due to the Covid-19 pandemic, and Davis conducted direct examination of plaintiffs' expert witness. At the second trial, Cramer conducted direct and redirect examinations of plaintiffs' expert witnesses and cross-examined two of defendants' expert witnesses. At the second trial, Cramer also cross-examined both defense experts who testified, and the parties settled just before cross-examination of defendants' primary economist was to begin.
The defendants in the case included Panasonic Corporation, SANYO Electric Co., Ltd., NEC TOKIN Corporation, KEMET Corporation, Nippon Chemi-Con Corporation, Hitachi Chemical Co., Ltd., United Chemi-Con, Inc., Fujitsu Ltd., Nichicon Corporation, AVX Corporation, Rubycon Corporation, ELNA Co., Ltd., Matsuo Electric Co., Ltd., TOSHIN KOGYO Co., Ltd., Holy Stone Enterprise Co., Ltd., Vishay Polytech Co., Ltd., ROHM Co., Ltd., Okaya Electric Industries Co., Ltd., Taitsu Corporation, Shinyei Kaisha, Nitsuko Electronics Corporation, Nissei Electric Co., Ltd., Soshin Electric Co., Ltd., and Shizuki Electric Co., Ltd.
If you or your company has been harmed by anticompetitive conduct or any conduct that you believe violates the antitrust laws, please contact Berger Montague.
About Berger Montague
Berger Montague is a national law firm focusing on complex civil litigation in federal and state courts throughout the United States. For over half a century, Berger Montague has played lead roles in consequential, precedent-setting cases and has recovered over $50 billion for its clients and the classes they have represented. Berger Montague is headquartered in Philadelphia and has offices in Chicago, Minneapolis, San Diego, San Francisco, Toronto, and Washington, D.C.
Meet The Team

schedule a
free consultation
"*" indicates required fields
By clicking SUBMIT you agree to our Terms of Use and Privacy Policy and you are providing express consent to receive communications from Berger Montague via calls, emails, and/or text messages.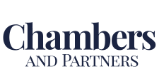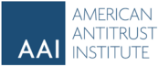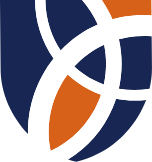 On the Cutting Edge of the Profession
Legal Intelligencer
Sign Up
For Our Newsletter