Overview
Case Number: No. 2:20-cv-02595
Practice Area: Employment Law & Unpaid Wages
Case Status: Pending
Court: U.S. District Court for the Western District of Tennessee
Table of Contents
Attention: Anyone who delivers DHL packages through a third-party contractor. You may be entitled to unpaid wages.
Berger Montague has filed a collective action complaint on behalf of delivery drivers who work for Flyway Express, LLC delivering DHL packages. Flyway Express, LLC is one of many delivery service providers or logistics companies that contracts with DHL. We have reason to believe that these companies are not paying their delivery drivers a fair wage.
The matter Jones v. DHL Express (USA), Inc. d.b.a. DHL Express, et al., No. 2:20-cv-02595, was filed on August 12, 2020 in the Western District of Tennessee. A copy of the filed complaint is available here. If you worked as a delivery driver for Flyway to deliver DHL packages anywhere in the United States, you may join the case by filling out the consent form here. Once the completed consent form is received, we will contact you regarding your potential claims.
What are the allegations?
Third-party contractors such as delivery service providers or logistics companies that deliver DHL packages may have violated the federal Fair Labor Standards Act ("FLSA") and state wage and hour law, by:
Failing to pay their employees for all hours worked
Paying workers a flat day rate or a flat weekly rate with no overtime
Failing to pay employees time-and-a-half for any hours worked in excess of 40 hours/week
Failing to accurately record drivers' hours to ensure drivers are paid for their time
Taking unauthorized or unlawful deductions from drivers' paychecks
Failing to provide drivers with proper meal and rest breaks
Forcing drivers to work off the clock
If you are a delivery driver for a DHL delivery service provider or logistics business, have put in more than 40 hours/week with no overtime pay, and are interested in discussing a possible case, please contact Jasmin Alvarez at 215-875-4670 or [email protected]. Former delivery drivers employed by a DHL delivery service provider or logistics company may also qualify for the class action.
Which DHL third-party delivery providers are you investigating?
All of them. We are interested in speaking with anyone who works as a delivery driver delivering DHL packages.
Do I have to pay to consult with an attorney?
We are happy to talk with you about your potential claims free of charge. If we decide to represent you in a lawsuit, we will enter into a written contingent fee agreement with you. A contingent fee agreement means we only get paid if we win, and we will receive our fees from the amount paid by the Defendant in the case.
About Berger Montague
Berger Montague is a full-spectrum class action and complex civil litigation firm. The firm has been recognized by courts throughout the country for its ability and experience in handling major complex litigation.
The lawyers who comprise our Employment & Unpaid Wages Group work tirelessly to safeguard the rights of employees and devote all their energies to helping our firm's clients achieve their goals. Our attorneys' understanding of federal and state wage and hour laws allows them to develop creative strategies to vindicate our clients' rights and help them secure the compensation to which they are entitled.
Meet The Team

schedule a
free consultation
"*" indicates required fields
By clicking SUBMIT you agree to our Terms of Use and Privacy Policy and you are providing express consent to receive communications from Berger Montague via calls, emails, and/or text messages.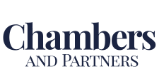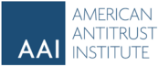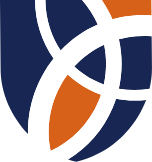 On the Cutting Edge of the Profession
Legal Intelligencer
Sign Up
For Our Newsletter