Overview
Practice Area: Consumer Protection
Case Status: Pending
Court: United States District Court for the Northern District of California
Table of Contents
Berger Montague has filed a class action lawsuit on behalf of anyone who has purchased and used JUUL e-cigarettes. The case is Viscomi et al. v. JUUL Labs, Inc. et al.
About the case
Plaintiffs allege that JUUL engaged in false and deceptive sales, marketing, labeling, and advertising of JUUL e-cigarette devices and JUUL pods. In addition, plaintiffs allege that JUUL specifically targeted young people with its advertising and marketing efforts in order to encourage JUUL use.
What is a JUUL?
JUUL is a brand of e-cigarettes, also known as vapes. E-cigarettes are battery-operated devices that heat up liquid nicotine to generate an aerosol that users inhale. They serve as an alternative to traditional cigarettes.
With JUUL e-cigs, the liquid nicotine is stored in a JUUL pod. When users insert the pod into its cartridge and inhale through a mouthpiece at the end of the e-cig, the device vaporizes the liquid.
Is JUUL bad for you? Yes.
The JUUL pods' nicotine salt formulation delivers an exceptionally potent dose of nicotine. Plaintiffs allege that JUUL is delivering doses of nicotine that are several times higher than those allowed in normal cigarettes, that the efficiency with which the product delivers nicotine into the bloodstream increases its addictiveness, that it can be more addictive than traditional cigarettes, and that it poses serious health risks.
Nicotine itself is a carcinogen, as well as a toxic chemical associated with cardiovascular, reproductive, and immunosuppressive problems. Nicotine adversely affects the heart, eyes, reproductive system, lung, and kidneys. Exposure to nicotine produces an increased risk of Coronary Vascular Disease by producing acute myocardial ischemia, as well as an increased risk of peripheral arterial disorders. Because vaping introduces foreign substances into the lungs, prolonged use of JUUL products may produce chronic obstructive pulmonary disease, just like traditional cigarette smoke. Vaping also triggers immune responses associated with inflammatory lung disease.
What are the allegations against JUUL?
Plaintiffs allege that JUUL knew its e-cigs were not safe under any circumstance for non-smokers and posed a risk of aggravating nicotine addiction in people already addicted to cigarettes.
Plaintiffs also allege that JUUL knew its nicotine solution delivers more nicotine into a person's bloodstream than a traditional cigarette and does so more quickly than a cigarette.
Rather than disclose these facts, JUUL continued to disseminate false, misleading, and deceitful information on its website, in interviews and advertisements, and on social media.
In addition, JUUL created an online culture and community specifically designed to encourage young people to use JUUL. Although JUUL claims that its e-cigs are exclusively intended for adult use, they appeal to young people because they are easily charged on a laptop, have colorful decal covers and designs, and come in different flavors such as mango and fruit medley.
If you or your child consume JUUL e-cigarettes and are interested in joining the class action, please fill out the contact form on this page.
Do I have to pay to consult with an attorney?
We are happy to talk with you about your potential claims free of charge. If we decide to represent you in a lawsuit, we will enter into a written contingent fee agreement with you. A contingent fee agreement means we only get paid if we win, and we will receive our fees from the amount paid by Defendant in the case.
About Berger Montague
Berger Montague is a full-spectrum class action and complex civil litigation firm. The firm has been recognized by courts throughout the country for its ability and experience in handling major complex litigation.
Consumers too often suffer the brunt of corporate wrongdoing, particularly in the area of false or misleading advertising. Using class action litigation, consumers can employ economies of scale to confront corporate wrongdoing and obtain a remedy for all those who were harmed. Berger Montague's consumer protection lawyers have successfully obtained many multi-million-dollar consumer class action settlements on behalf of their clients.
Meet The Team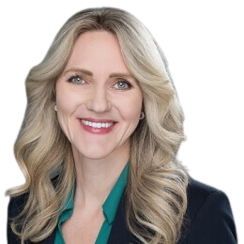 [ View Bio ]
[ View Bio ]

schedule a
free consultation
"*" indicates required fields
By clicking SUBMIT you agree to our Terms of Use and Privacy Policy and you are providing express consent to receive communications from Berger Montague via calls, emails, and/or text messages.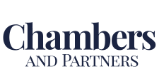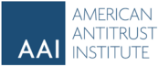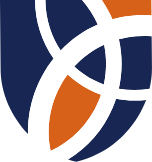 On the Cutting Edge of the Profession
Legal Intelligencer
Sign Up
For Our Newsletter