Overview
Table of Contents
Berger Montague is investigating healthcare organizations that employ nurses to perform utilization and HEDIS reviews. We believe that some nurses are being illegally denied time-and-a-half overtime pay for hours worked in excess of 40 in a workweek.
If your primary job duty involves reviewing requests for coverage against standardized criteria, you may be entitled to unpaid wages. Your employer may be misclassifying you as overtime exempt under the Fair Labor Standards Act ("FLSA") and state wage and hour laws, and unlawfully depriving you of overtime pay.
What If I Am "Salaried" or I Agreed to Not be Paid Overtime?
Under state and federal law, some salaried workers are still entitled to overtime pay for every hour worked over 40 in a workweek. Similarly, if you don't meet specific overtime pay exemption criteria under state and federal law, your employer is legally required to pay you overtime for all hours worked over 40 in a workweek.
What If I Work Remotely or For the State or Federal Government?
This may not impact your legal protections under state and federal law. You should submit the form on this page if you feel you are being unlawfully denied wages.
This May Apply to Me. What Should I Do?
Please fill out the form on this page or contact Stefana Klipa at [email protected] or 215-875-3005 to confidentially discuss a potential case.
Pending Lawsuits Berger Montague Filed on Behalf of Utilization Review and HEDIS Nurses for Unpaid Overtime:
A Sample of Healthcare Organizations We are Investigating:
Aetna
Cigna
Anthem
Blue Cross Blue Shield
Health Care Service Corporation
Humana
UnitedHealthcare
Kaiser Permanente
Molina Healthcare
Optimum Healthcare
Peoples Health
Wellmark
A Sample of Job Titles Potential Lawsuits May Cover:
Authorization Nurse
Care Management Coordinator
Concurrent Review Nurse
HEDIS Abstractor
HEDIS Coordinator
HEDIS Review Nurse
HEDIS Reviewer
HEDIS RN
HEDIS Specialist
Initial Clinical Reviewer
Medical Review Nurse
Performance Improvement Analyst
Prior Authorization Nurse
Remote HEDIS Nurse Reviewer
RN Care Advisor
Utilization Management Nurse Consultant
Utilization Review Manager
Utilization Review Nurse
Utilization Review RN
Utilization Review Specialist
Do I Have to Pay to Consult With an Attorney?
We are happy to talk with you about your potential claims free of charge. If we decide to represent you in a lawsuit, we will enter into a written contingent fee agreement with you. A contingent fee agreement means we only get paid if we win, and we will receive our fees from the amount paid by the Defendant in the case.
About Berger Montague
Berger Montague is a full-spectrum class action and complex civil litigation firm. The firm has been recognized by courts throughout the country for its ability and experience in handling major complex litigation.
The lawyers who comprise our Employment & Unpaid Wages Group work tirelessly to safeguard the rights of employees and devote all of their energies to helping our firm's clients achieve their goals. Our attorneys' understanding of federal and state wage and hour laws allows them to develop creative strategies to vindicate our clients' rights and help them secure the compensation to which they are entitled.
Meet The Team

schedule a
free consultation
"*" indicates required fields
By clicking SUBMIT you agree to our Terms of Use and Privacy Policy and you are providing express consent to receive communications from Berger Montague via calls, emails, and/or text messages.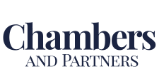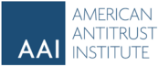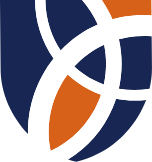 On the Cutting Edge of the Profession
Legal Intelligencer
Sign Up
For Our Newsletter