Overview
Case Number: No. 05-MD-1720 (MKB) (JO)
Practice Area: Antitrust
Case Status: Settled
Settlement Amount: $5,620,511,120
Court: United States District Court for the Eastern District of New York
Table of Contents
Berger Montague serves as Co-Lead Counsel and has obtained a $5.6 billion antitrust settlement for a national class of direct purchasers in the Payment Card Interchange Fee and Merchant Discount Antitrust Litigation against Visa, MasterCard, and several of the largest banks in the United States including JPMorgan Chase, Bank of America, and Citibank. The case is pending in the United States District Court for the Eastern District of New York.
Led by H. Laddie Montague, Jr., Merrill G. Davidoff and Michael J. Kane, the plaintiffs alleged antitrust claims on behalf of millions of merchants to challenge an economic structure that had become ubiquitous in society, and that unfairly harmed them. Berger Montague and its Co-Lead Counsel engaged in fourteen years of fierce litigation against the titans of the financial services industry. During the litigation, hundreds of depositions were taken, tens of millions of documents were reviewed, and expert reports totaling thousands of pages were exchanged by the parties.
The case involved novel and complex antitrust issues, but Co-Lead Counsel persevered, and as a result of their skill, experience, and tenacity, obtained a cash settlement of $5,620,511,120 (after reduction for takedown). This is the largest-ever class action settlement of an antitrust case in United States history.
The Rule 23(b)(3) Settlement Class includes all persons, businesses, and other entities that have accepted any Visa-Branded Cards and/or Mastercard-Branded Cards in the United States at any time from January 1, 2004 to January 25, 2019, except that the Rule 23(b)(3) Settlement Class does not include (a) the Dismissed Plaintiffs, (b) the United States government, (c) the named defendants or their directors, officers, or members of their families, or (d) financial institutions that have issued Visa-Branded Cards or Mastercard-Branded Cards or acquired Visa-Branded Card transactions or Mastercard- Branded Card transactions at any time from January 1, 2004 to January 25, 2019.
The district court granted final approval that was affirmed by the United States Court of Appeals for the Second Circuit. Plaintiffs and Co-Lead Counsel achieved the settlement without the aid of any government investigation, much less indictments or guilty pleas.
The lawsuit alleged that merchants paid excessive fees to accept Visa and Mastercard branded payment cards because Visa and Mastercard, individually and together with their respective member banks, violated the U.S. antitrust laws. The challenged conduct included, among other things, the collective fixing of interchange fees and adoption of rules that hindered any competitive pressure by merchants to reduce those fees. The lawsuit further alleged that the defendants maintained their conspiracy even after both Visa and Mastercard changed their corporate forms from joint ventures owned by member banks to publicly-owned corporations following commencement of this litigation.
The district court recognized the quality of the work performed by Berger Montague and its Co-Lead Counsel, stating:
"Class Counsel has without question done a tremendous job in litigating this case. They represent some of the best plaintiff-side antitrust groups in the country, and the size and skill of the defense they litigated against cannot be overstated. They have also demonstrated the utmost professionalism despite the demands of the extreme perseverance that this case has required, litigating on behalf of a class of over 12 million for over fourteen years, across a changing legal landscape, significant motion practice, and appeal and remand. Class Counsel's pedigree and efforts alone speak to the quality of their representation." (ECF 7822 at 35-36).
In addition to the $5.6 billion cash settlement, during the course of this litigation many important reforms occurred that remain in effect today. For example, Berger Montague and its Co-Lead Counsel negotiated reforms to Visa's and Mastercard's no-surcharge rules. Other reforms included: (1) the issuing banks' divestiture of the Visa and Mastercard networks and their reformation as independent entities; (2) the issuance of a DOJ consent decree requiring the networks to repeal many of their anti-steering restraints, including their bans on merchants giving point-of[1]sale discounts to consumers who used rival card brands; and (3) the passage of the Durbin Amendment that capped debit-card fees, allowed merchants to establish minimum-purchase amounts for credit-card purchases, and required networks to facilitate debit-card point-of-sale steering.
More information about the settlement, and the future claim process, can be found at the court-approved case settlement website: Payment Card Settlement | Official Court-Authorized Website – Home.
If you or your company has been harmed by anticompetitive conduct or any conduct that you believe violates the antitrust laws, please contact Berger Montague.
About Berger Montague
Berger Montague is a national law firm focusing on complex civil litigation in federal and state courts throughout the United States. For over half a century, Berger Montague has played lead roles in consequential, precedent-setting cases and has recovered over $50 billion for its clients and the classes they have represented. Berger Montague is headquartered in Philadelphia and has offices in Chicago, Minneapolis, San Diego, San Francisco, Toronto, and Washington, D.C.

schedule a
free consultation
"*" indicates required fields
By clicking SUBMIT you agree to our Terms of Use and Privacy Policy and you are providing express consent to receive communications from Berger Montague via calls, emails, and/or text messages.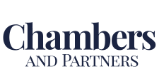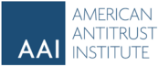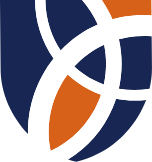 On the Cutting Edge of the Profession
Legal Intelligencer
Sign Up
For Our Newsletter