Overview
Table of Contents
Berger Montague is investigating potential class and collective action lawsuits on behalf of oil and gas industry employees who say they have not received overtime pay despite working more than 40 hours per week.
About the case
In recent years, several companies in the oil and gas industry have been faced with lawsuits filed on behalf of oil and gas workers who claim they're not being paid correctly, or at all, for their overtime work. One such lawsuit resulted in a $1.25 million settlement.
In addition to class action lawsuits, the United States Department of Labor ("DOL") has launched special initiatives to help oil and gas workers receive the wages owed to them. According to the DOL, most employees are entitled to overtime pay. While there are exceptions, they are extremely limited and generally do not apply to oil and gas workers.
The majority of oil and gas employees are eligible for overtime pay, regardless of their compensation scheme, such as salary or salary plus field bonus. Some employees working in the oil and gas industry are paid on a day-rate basis, and some employers mistakenly believe that means they are not entitled to overtime. In most situations, federal labor law requires that employees be paid overtime once they exceed 40 hours in a workweek. Day rate employees are included in this category.
If you work in the oil and gas industry and suspect you are not receiving proper compensation for your overtime work, get in touch with us today. You may be able to file a lawsuit for your unpaid wages.
Do I have to pay to consult with an attorney?
We are happy to talk with you about your potential claims free of charge. If we decide to represent you in a lawsuit, we will enter into a written contingent fee agreement with you. A contingent fee agreement means we only get paid if we win, and that we will receive our fees from the amount paid by the Defendant in the case.
Please contact us to discuss the details of your case You may:
Use the contact form on this page
Email

[email protected]

Call 800-429-3205
Meet The Team

schedule a
free consultation
"*" indicates required fields
By clicking SUBMIT you agree to our Terms of Use and Privacy Policy and you are providing express consent to receive communications from Berger Montague via calls, emails, and/or text messages.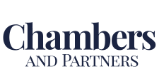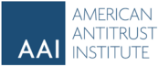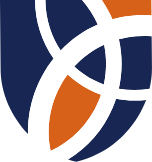 On the Cutting Edge of the Profession
Legal Intelligencer
Sign Up
For Our Newsletter