Overview
Table of Contents
Berger Montague and its co-counsel initiated an action in the U.S. District Court for the District of New Jersey against defendants Volkswagen of America, Inc. and Volkswagen of America, Inc. d/b/a Audi of America, Inc. The action was transferred to the U.S. District Court for the District of Massachusetts before the Judicial Panel on Multidistrict Litigation, and assigned to the Honorable Joseph L. Tauro.
The action was on behalf of owners and/or lessees of model year 1997 through 2004 A4 Audi vehicles equipped with 1.8 liter turbo-charged engines and/or model year 1998 through 2004 Volkswagen Passat vehicles equipped with 1.8 liter turbo-charged engines ("class vehicles").
Plaintiffs sought injunctive relief on behalf of all current owners and/or lessees of class vehicles, and also seek damages on behalf of those former and/or current class members who have suffered and/or will suffer loss as a result of defendants' misrepresentations and/or omissions.
Plaintiffs alleged that defendants failed to disclose, despite their longstanding knowledge of the problem, that engines in class vehicles are predisposed to the formation of harmful sludge and deposits that can cause oil starvation and very serious and expensive damage to engines. Plaintiffs also alleged that defendants knew, but failed to disclose, that this engine problem in class vehicles emanates from their defective engine design and/or incorrect oil recommendations in the owner's manuals and maintenance manuals supplied by defendants.
Finally, plaintiffs alleged that defendants' August 2004 "warranty extension" misrepresents the nature and cause of the engine problem in class vehicles and fails to adequately redress the engine problem in class vehicles.
After the close of discovery, the parties agreed to settle the case. A Settlement Agreement was signed on September 2, 2010, but was vacated on appeal. 
Adjustments to the Decision
After the earlier opinion was vacated on appeal, the district court valued the proposed settlement at over $101 million after calculating the aggregate value of benefits conferred on the class. 89 F. Supp. 3d 155, 171 (D. Mass. 2015). Because of this valuation and a multifactor assessment of the nature of the litigation, the court found that a multiplier of 2 was an appropriate enhancement to class counsel's pre-award lodestar of $7,734,000 ($15,468,000 fee award). Id.
In the district court's initial opinion (subsequently vacated on appeal), the court referenced a "ceiling clause" in the parties' proposed settlement, whereby plaintiffs' counsel agreed to limit their fee request to $37.5 million and defendants offered that they "may" oppose the fee request but will pay whatever fee the court awards without reducing benefits to the settlement class members. In re Volkswagen & Audi Warranty Extension Litig., 784 F. Supp. 2d 35, 38 (D. Mass. 2011), vacated and remanded, 692 F.3d 4 (1st Cir. 2012).
Assistance With Automotive Losses
If you have purchased or leased a vehicle and experienced a defect which impacted the safety of the vehicle and has resulted in economic losses, please contact Berger Montague.  Our award-winning lawyers are available to speak with you free of charge.
About Berger Montague
Berger Montague is a national law firm focusing on complex civil litigation in federal and state courts throughout the United States. For over half a century, Berger Montague has played lead roles in consequential, precedent-setting cases and has recovered over $50 billion for its clients and the classes they have represented.
Berger Montague is headquartered in Philadelphia and has offices in Chicago, Minneapolis, San Diego, San Francisco, Toronto, and Washington, D.C.

schedule a
free consultation
"*" indicates required fields
By clicking SUBMIT you agree to our Terms of Use and Privacy Policy and you are providing express consent to receive communications from Berger Montague via calls, emails, and/or text messages.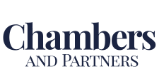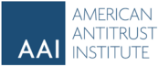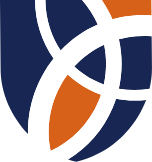 On the Cutting Edge of the Profession
Legal Intelligencer
Sign Up
For Our Newsletter