Overview
From our extensive experience in qui tam litigation, we understand that potential whistleblowers may have deep concerns regarding their roles as whistleblowers. And we know how being a whistleblower may affect them, their career, and their families and loved ones.
Table of Contents
From our extensive experience in qui tam litigation, we understand that potential whistleblowers may have deep concerns regarding their roles as whistleblowers. And we know how being a whistleblower may affect them, their career, and their families and loved ones.
History of Success
Berger Montague has successfully represented clients in complex litigation for nearly fifty years. We understand that the focus of our representation starts and ends with our clients and the goals they hope to achieve, which frequently combine a public interest purpose and seeking a financial award for their whistleblowing activity. We are single-mindedly focused on helping our clients achieve these goals.
Getting Started
We start this process by taking the time to get to know our clients and helping them determine whether they wish to proceed with being a whistleblower. We explain the entire process from start to finish, including what they should expect by becoming a whistleblower.
If the client is prepared to go forward, we conduct a detailed investigation of the potential fraud. This may include multiple in-person or telephone interviews, reviewing all relevant documents and data, and consultations with experts in the particular field, including regulatory compliance experts, academic professionals, and other specialists.
Drawing the Government's Interest to the Qui Tam Case
One of the keys to success in representing whistleblowers is to draw the Government's interest to the case. Some qui tam lawyers rush through a whistleblower case investigation or conduct little investigation at all before filing. This is usually a serious legal misstep.
Federal and state governments receive hundreds of whistleblower complaints each year. If a whistleblower's complaint has not been investigated properly, and is not presented to the Government in proper form, even a case with merit and substantial recovery prospects may fail due to an inability to stand out in the avalanche of filings received by federal and state prosecutors.
Drafting the Qui Tam Complaint
Following our investigation, our lawyers will file a detailed, well-crafted complaint, which is specifically designed to draw the Government's interest in working on the case. We then meet with the Government lawyers, discuss the fraud, and establish a working relationship with the Government team. This approach has led to many successful outcomes for our clients.
Strong Relationship With the Government
In representing whistleblowers, it is crucial to be able to communicate with the right federal and state Government officials before filing the case. At Berger Montague, our relationships established over time allow us to bring our clients' cases to the right Government officials.
In addition, once a case is filed and is being investigated, a relationship with the Government is important so that the whistleblower and his or her attorneys can assist the Government in its investigation. At Berger Montague, our reputation for providing such Government assistance is unparalleled, and we are regularly called upon by Government lawyers to assist them in pursuing the allegations.
Berger Montague's Whistleblower, Qui Tam & False Claims Act Practice Group Has the Resources and Experience to Prosecute the Largest and Most Complex Whistleblower Cases.
Our Whistleblower, Qui Tam & False Claims Act practice group is among the largest in the United States, and our firm has the resources to take on any corporate fraud. Statistically, the Government does not "intervene" in most whistleblower cases brought under the federal and state False Claims Acts. This means that the client, and his or her law firm, has to decide whether to drop the case or continue litigating the case without the Government.
Most qui tam law firms do not have the experience or the resources to litigate a complex whistleblower case, which can be fatal to the case. Berger Montague has both the experience and the resources, and is able to move forward without the active participation of the government in appropriate cases if the government parties do not intervene.
Resources
Another important attribute of a successful qui tam firm is its ability to organize and analyze a large volume of documents. Large and complex fraud cases routinely involve millions of pages of documents. If the Government has a strong working relationship with the whistleblower's law firm and believes the firm can add value to the investigation while committing to keeping the information confidential, the firm might be tasked to conduct or assist in the review of the documents.
Berger Montague is uniquely situated to provide this assistance to the Government. We have on hand the personnel and technology necessary to fill this role, including our proprietary electronic document database system which can store and make readily available hundreds of millions of documents in a secure and confidential digital environment. By participating in this fashion, we can maximize the likelihood that the Government will intervene in the case, or we can be better prepared to pursue the case on our own if the Government declines.
No Fees Without Recovery
Berger Montague's Whistleblower, Qui Tam False Claims Act practice group litigates cases on a contingent fee basis, so whistleblowers do not pay attorneys' fees or court costs unless there is a recovery.
Contact a Whistleblower Lawyer
Do you need a whistleblower lawyer or do you want to know more about qui tam law?
There are three easy ways to contact our firm:
Use the contact form on this page.
Email 

[email protected]

Call (844) 781-3088
Your information will remain confidential while we evaluate your potential claims and we will work with you to protect your rights.

schedule a
free consultation
"*" indicates required fields
By clicking SUBMIT you agree to our Terms of Use and Privacy Policy and you are providing express consent to receive communications from Berger Montague via calls, emails, and/or text messages.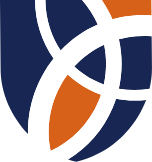 On the Cutting Edge of the Profession
Legal Intelligencer