Berger Montague Investigates Securities Fraud Claims on Behalf of Ascendis Pharma A/S Investors
Philadelphia, PA / April 6, 2023 / Berger Montague is currently investigating potential violations of the federal securities laws on behalf of shareholders of Ascendis Pharma A/S ("Ascendis" or the "Company") (NASDAQ: ASND). Ascendis is a biopharmaceutical company that focuses on developing therapies for unmet medical needs.
On April 3, 2023, Ascendis disclosed "that the U.S. Food & Drug Administration ("FDA") has notified the Company that, as part of their ongoing review, the FDA has identified deficiencies in the Company's New Drug Application ("NDA") for TransCon PTH (palopegteriparatide) in hypoparathyroidism that at this time precludes them from holding further discussions about labeling and post-marketing requirements/commitments. The deficiencies were not disclosed in the letter."
Following this news, shares of Ascendis fell $34.39, or 32%, to close at $72.83 on April 3, 2023.
If you are an Ascendis investor and would like to learn more about our investigation, please contact Berger Montague: James Maro at [email protected] or (215) 875-3093, or Andrew Abramowitz at [email protected] or (215) 875-3015 or visit: https://investigations.bergermontstg.wpengine.com/ascendis-pharma/
Berger Montague, with offices in Philadelphia, Minneapolis, Washington, D.C., Chicago, San Francisco, and San Diego, has been a pioneer in securities class action litigation since its founding in 1970. Berger Montague has represented individual and institutional investors for over five decades and serves as lead counsel in courts throughout the United States.
Meet The Team
[ View Bio ]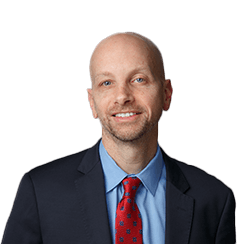 [ View Bio ]