Berger Montague Investigates Boston Scientific Corporation's Board of Directors For Breach of Fiduciary Duties (NYSE: BSX)
PHILADELPHIA, PA / April 12, 2023 / Berger Montague advises shareholders of Boston Scientific Corporation ("Boston Scientific") (NYSE: BSX) about an investigation into Boston Scientific's Board of Directors for potential breaches of fiduciary duties to the Company and its shareholders.
Shareholders of Boston Scientific may learn more about this investigation by contacting Berger Montague: Russell Paul at [email protected] or (215) 875-4601, or Andrew Abramowitz at [email protected] or (215) 875-3015, or visit: https://investigations.bergermontstg.wpengine.com/boston-scientific/
Boston Scientific develops, manufactures, and markets medical devices for use in various interventional medical specialties worldwide. It offers devices to diagnose and treat gastrointestinal, pulmonary, urological, and pelvic conditions, as well as offering implantable cardioverter and cardiac resynchronization therapy defibrillators and pacemakers.
On November 17, 2020, Boston Scientific announced a global recall of all unused inventory of its LOTUS Edge, a transcatheter aortic valve replacement device used to treat patients with aortic valve stenosis. The recall was instituted on account of "complexities associated with the product delivery system." The Company stated that "[g]iven the additional time and investment required to develop and reintroduce an enhanced delivery system, the company has chosen to retire the entire LOTUS product platform immediately."
Berger Montague, with offices in Philadelphia, Minneapolis, Washington, D.C., San Diego, San Francisco, and Chicago has been a pioneer in securities class action litigation since its founding in 1970. Berger Montague has represented individual and institutional investors for over five decades and serves as lead counsel in courts throughout the United States.
Meet The Team
[ View Bio ]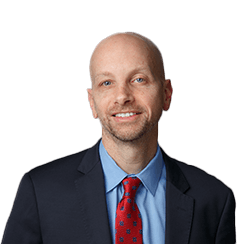 [ View Bio ]