Court Denies Cloopen Group's Motion to Dismiss Securities Class Action
Berger Montague is pleased to announce that on March 16, 2023, the Honorable Judge John G. Koeltl of the United States District Court for the Southern District of New York issued an Opinion and Order in Wang v. Cloopen Grp. Holding Ltd., 2023 WL 2534599 (S.D.N.Y. Mar. 16, 2023), denying entirely all motions to dismiss Lead Plaintiff's claims in a securities class action lawsuit. The Complaint alleges non-fraud based claims arising under Sections 11 and 15 of the Securities Act of 1933, 15 U.S.C. §§ 77k, 77o; and fraud-based claims arising under Section 10(b) of the Securities Exchange Act of 1934, 15 U.S.C. § 78j(b), and Rule 10b-5 promulgated thereunder, 17 C.F.R. § 240.10b-5; and Section 20(a) of the Exchange Act, 15 U.S.C. § 78t(a). Cloopen Group Holding Limited, the corporate defendant, is a Chinese cloud computing company headquartered in Beijing, China.
Lead Plaintiff, represented by Berger Montague, alleges that defendants, including Cloopen, its chief executives and directors and underwriters for Cloopen's initial public offering ("IPO") (collectively "Defendants") made material misrepresentations and omissions in Cloopen's February 9, 2021 Registration Statement and Prospectus ("Registration Statement") issued in connection with Cloopen's $340.2 million IPO of American Depositary Shares ("ADS") to trade on the New York Stock Exchange. The alleged misstatements and omissions relate to three subjects covered in the Registration Statement: (1) the issuance and exercise of a particular warrant for Cloopen's Series F preferred shares; (2) Cloopen's customer retention strategy and a related key operating metric, its dollar-based net customer retention rate; and (3) lack of payment from Cloopen customers and associated increases in Cloopen's accounts receivable and allowances for doubtful accounts. The Complaint also alleges that the Defendants are liable under Section 11 of the Securities Act because Items 303 and 105 of SEC Regulation S-K required disclosure of the material facts described above. 
The Court denied Cloopen's motion to dismiss the Section 11 claims for lack of an actionable misrepresentation or omission and also rejected Cloopen's argument that the Section 10(b) claims fail on the same grounds. The Court found that a reasonable person would consider an inference of scienter as to Cloopen's CEO and CFO actionable. The Court reaffirmed the viability of the core operations doctrine, which refers to the principle that when a plaintiff has adequately alleged that the defendant made false or misleading statements, the fact that those statements concerned the core operations of the company supports the inference that the defendant knew or should have known the statements were false when made. Because the Complaint properly alleged scienter against these two key officers of Cloopen, the Court also held that the Complaint necessarily alleged scienter with respect to Cloopen itself.
The Court's scienter holding is especially notable because Lead Plaintiff did not allege insider trading, restatements of financial results, government investigations or rely on confidential witness reports or other traditional indicia of scienter and fraud.
Meet The Team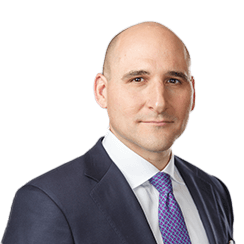 [ View Bio ]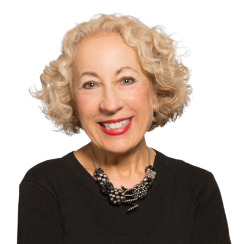 [ View Bio ]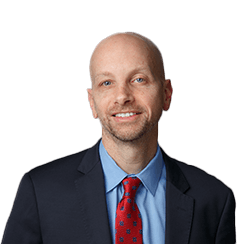 [ View Bio ]